Artisan Home Tour
October 20-22, 2023
Shuttle Access Only:
I-494: Exit onto Highway 7 west toward Excelsior; Turn right onto Vine Hill Road; Turn left onto Minnetonka Boulevard; Turn right onto Cottagewood Road; Stay on Cottagewood Road; Parking lot will be on the left
Please Note: Remodeled homes are open three days only. Visit October 20-22.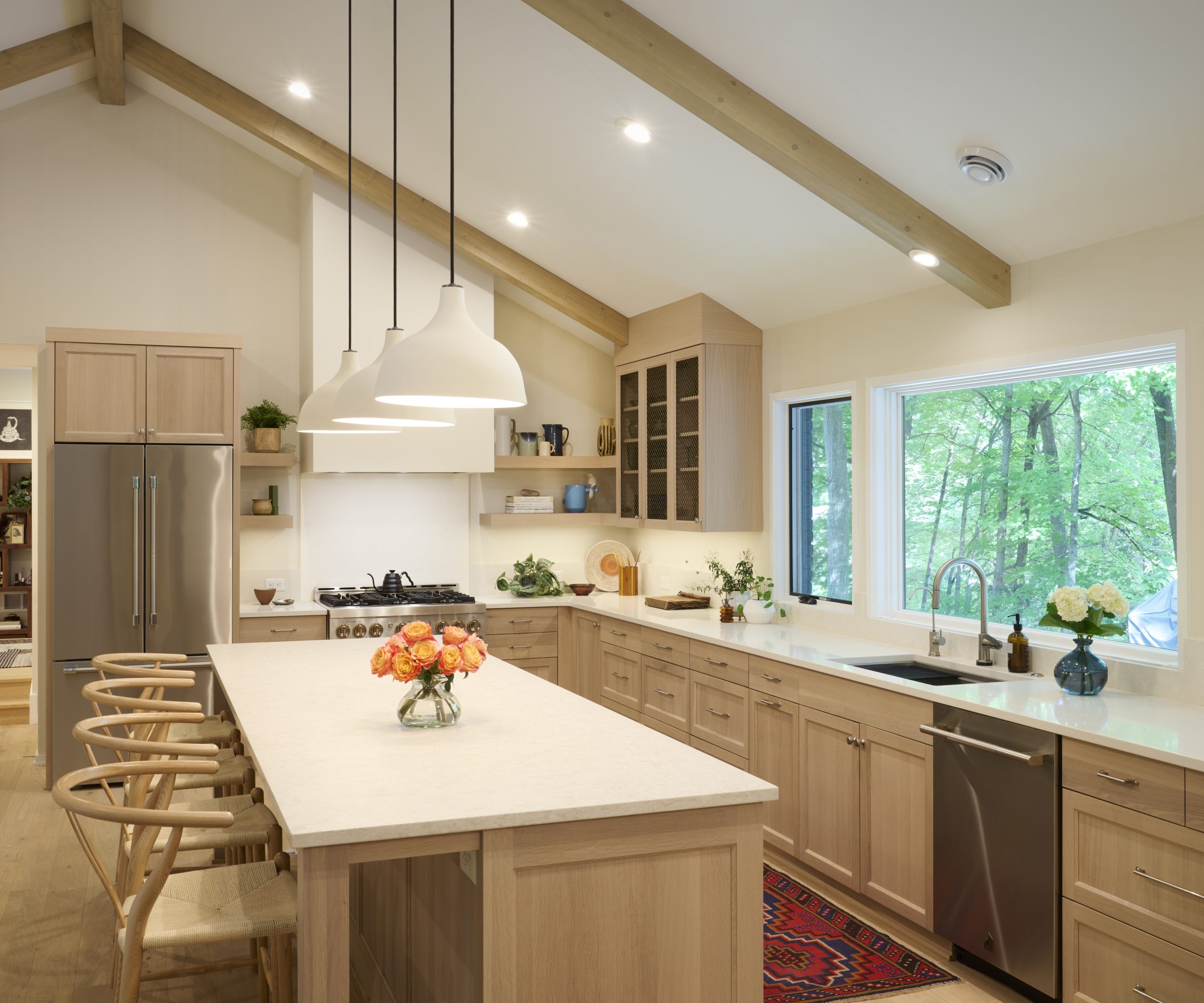 Allowing for natural light was a priority in remodeling this home, and by vaulting the ceilings and adding large, classic windows, light pours into each room of the house, creating a 
warm, inviting atmosphere.
The white oak box beams in the kitchen and dining room bring warmth, character, and depth to the house, seamlessly sewing together the vintage home with the modern remodel.
The addition of a loft and sunroom provides a versatile space that can be used as a playroom, office, or guest room, while also providing a place for the desired natural light to sparkle and shine.
The new exterior finishes, including the back patio, front designed concrete stairs, and clay planters, complement the modern minimalist features of the home and create a welcoming atmosphere for hosting summer gatherings.
Featuring cold-rolled steel, the floor-to-ceiling fireplace is the centerpiece of the living room, which, with its open layout and vaulted ceilings, is the perfect place for hosting parties or family movie nights.
The choice to preserve the original brick allows the traditional tuck-under style to shine, all while updating the home with everything a busy, modern, young family needs to thrive.
The use of sustainable materials, incorporation of energy-efficient, low-maintenance finishes, and the installation of a new well make this home both modern and eco-friendly in design.