Home and Cabin Design for Winter
Date: October 30, 2019

Design with thought to maintain your home or cabin through the winter climate
It is most likely that you have already started or completed your checklists for winterizing your home or cabin for the long and cold months ahead. With that said, this month, I wanted to focus more on the design for building a home or cabin to withstand the harsher winter climate that we face in Minnesota and Wisconsin. Based on some research I have found there are some key items to focus on during the design process that would make maintaining your home or cabin easier and to make it more durable and efficient long term.
A SYSTEMS APPROACH
The Cold Climate Housing Program (CCHP) at the University of Minnesota
Pat Huelman, associate professor and CCHP coordinator

What is "A Systems Approach"
A number of key components, including: thermal insulation over the entire building and foundation; basement or slab waterproofing and drainage; a continuous air barrier/vapor retarder inside and continuous weather barrier outside; energy-efficient, condensation resistant windows, appliances, lighting, and HVAC system with mechanical ventilation; use of low-toxicity materials; user friendly controls; and proper homeowner operation and maintenance.
"The systems approach," says Huelman, "is the idea that you have to include and look to optimize the performance parameters of not only the building envelope and the mechanical systems, but also the home's occupants. The people," he adds, "are really important. How they operate, control and maintain the home is vital."
How to Design a Home for a Cold Climate
By Roy Diez

Here are some more items to consider when designing your new home or cabin to face the harsh winter months:
ROOFING
Simple gable style roof is best
Avoid openings in the roofing
Place chimney(s) on or nearest to the roof ridge
Go with metal roofing if possible
HEATING
Radiant heating in the flooring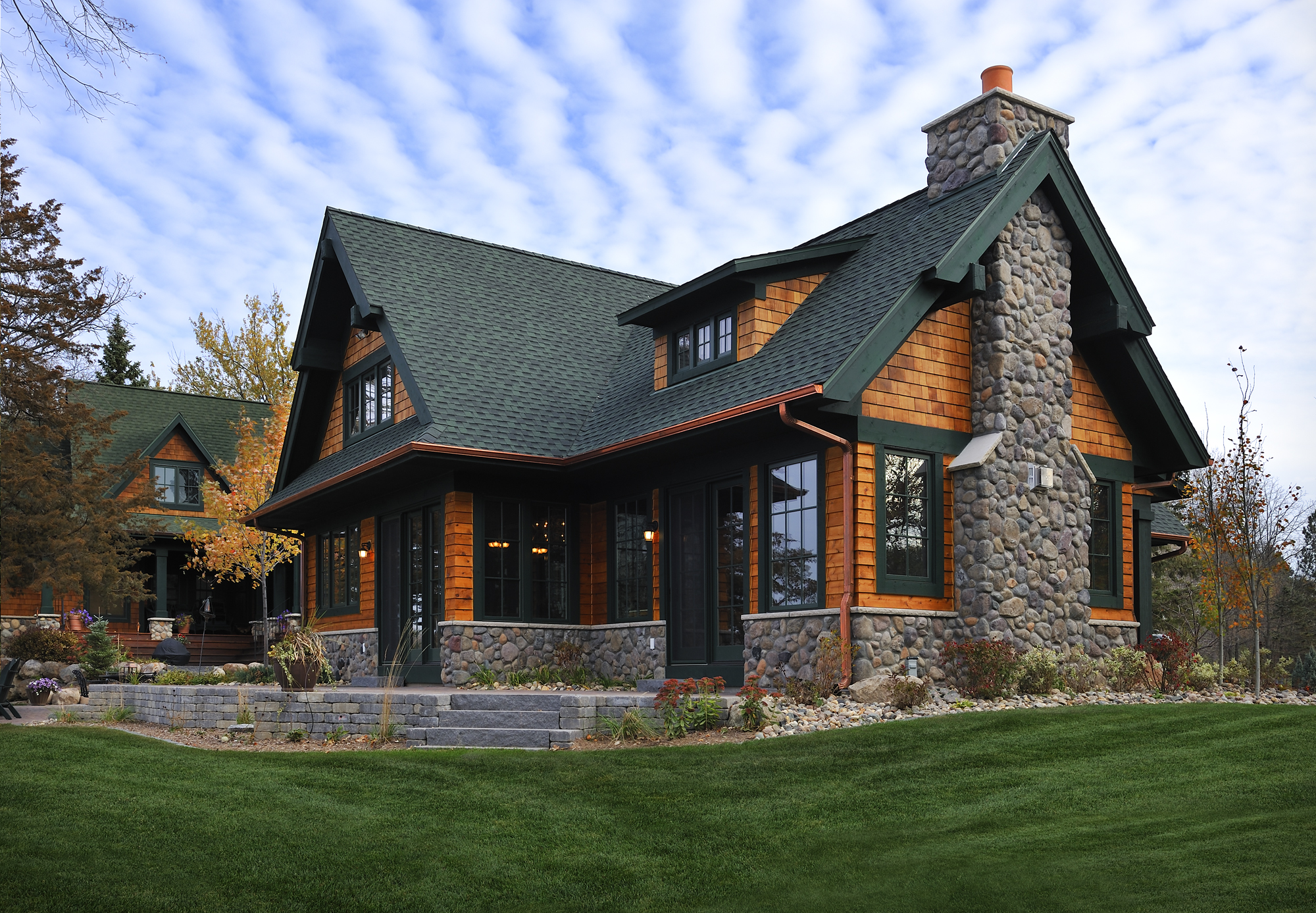 WINDOWS
South facing windows
Consider double paned windows or review the energy performance ratings

Consider smaller rather than larger window sizes
PLUMBING
MOISTURE
Exterior wall system with high insulation values, prevents mold-causing condensation, stops thermal bridging and reduces heat transmittance

Vapor and moisture barriers or membranes

Effective caulking details are essential
INSULATION
Inquire about what may be the best type of insulation for maximum efficiency and your budget

Special framing techniques, such as 2×6 construction, double wall wood framing, or raised hip insulation

High-density materials like concrete, bricks and tiles can provide thermal mass that stores energy

VENTILATION
Passive or mechanical ventilation system

Air-to-air heat exchanger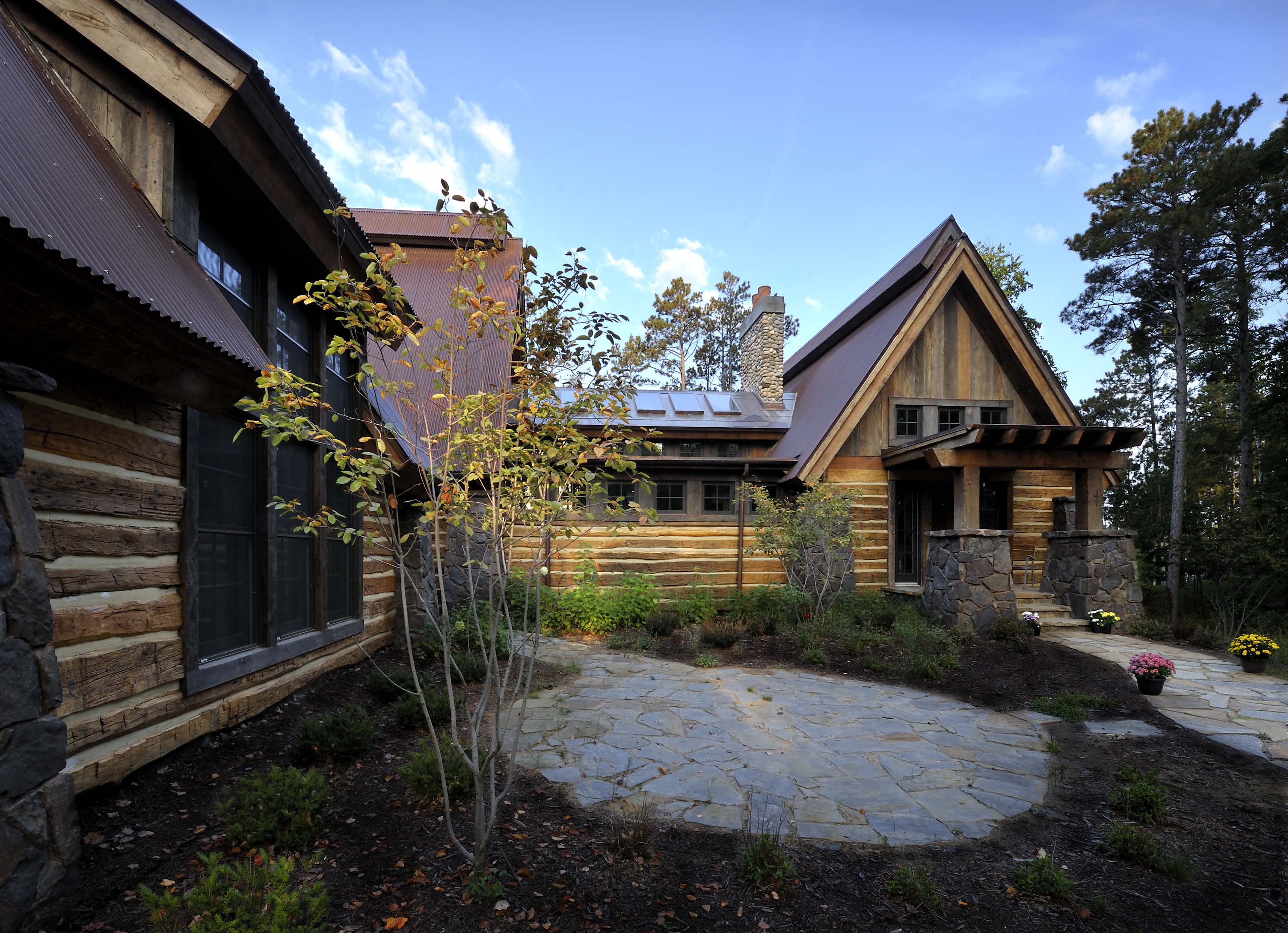 BUILDING SITE
Select a building site and home design that positions living area windows toward the sun

Passive solar design techniques to take advantage of a building's site, climate, and materials to minimize energy use
PLANNING FOR SNOW
Provide a space where the roof can shed snow safely and without interfering
Covered entryways
Walkways that are away from overhangs
Have wide and flat walkways that are easier for snow removal
Have railings available at all walkways and stairways
Consider installation of radiant heating if possible
There is clearly a wide range of options and planning to consider when designing a home or cabin that can not only withstand a Minnesota and Wisconsin winter but one that can also provide you with comfort and ease of living throughout those months. Please take a look at "The Most Resilient House in North America" to get an even better idea of how all of these options can be implemented. It is truly amazing what can be done to build the house of your dreams in any climate!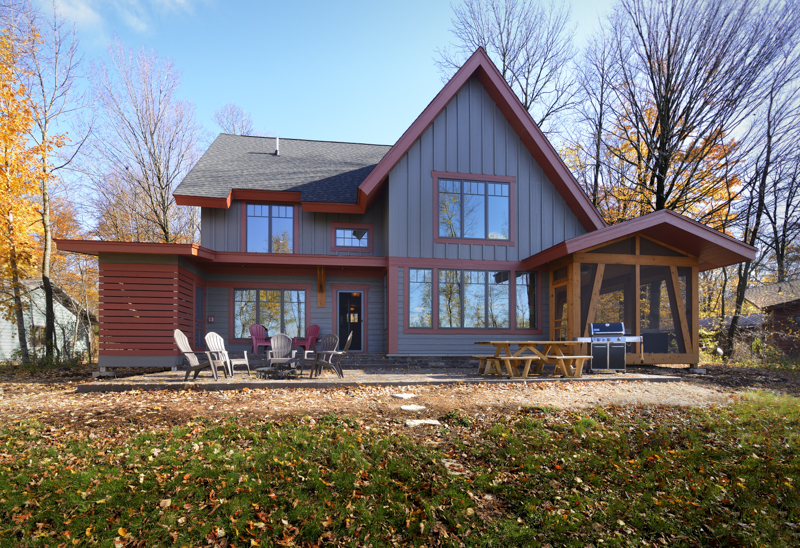 More information about the design items listed above can be found at:
15 Smart Design Choices for Cold Climates
By Laura Gaskill on Houzz.com
How to Design a Home for a Cold Climate
By Roy Diez on NewHomeSource.com
**If preparing your cabin or home for this winter is still on your "to-do list" please review our previous blog along with an article we received from Wrightwood Homes about the key items to give attention to when preparing your home for winter.**