Lured Up North
Date: September 09, 2013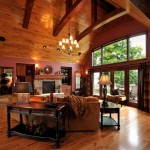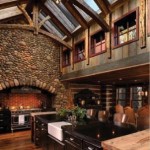 More than Ten years ago, Lake Country Builders was "Lured Up North" to the Brainerd Lakes area.  We brought our Design/Build culture and expertise from the Minneapolis Metro area to the premiere resort destination.
At that time we also joined the Mid Minnesota Builders Association (MMBA). We have won "Best in Show" twice for our design build efforts in the MMBA home Tour. We are now excited to announce that our success has provided us an opportunity to open a new office in the heart of Crosslake. Located at 35586 County Road 66, our new space in the Edina Realty building gives us a home in the middle of the sought after Whitefish Chain of Lakes. This month, Lake Country Builders is the featured builder in the MMBA "Getting to Know a Builder Member" – check it out!
Our design/build experience makes it easy and fun to work with clients through the design/planning process where we show multiple, creative designs for your remodel project or new build. Our experienced project manager, Eddie Near works with clients to meet your wants, needs, goals and does extensive budget planning. We are capable of doing all this design/planning work at our Up North or Excelsior offices.
Our Up North experience has taken us to Wisconsin for many projects the past few years and now there is somewhat of a building boom we are noticing in the Battle Lake/Fergus Falls/Alexandria area.
If you're interested in a successful design/build remodel or new home project in the Minneapolis Metro or our beautiful Up North resort areas, contact us and we will "lure you in" to your trophy project!