Design Planning Process
Date: June 28, 2018
Learning a bit about the process
There has been some discussion the past couple of weeks about the building and remodeling process and all of the pieces that are involved. One of the items that caught my ear this week was the "design planning process" and the "design planning agreement".
Not having gone through the building or remodeling process personally, I viewed these items to be fairly simple and/or more of a formality than anything else. After some discussions this week with Peter Jacobson (President LCB) and Patrick Jacobson (Executive Vice President LCB) and some additional research, I have learned that the process is far more intricate than I had thought and that the agreement is imperative to start moving things forward for all involved.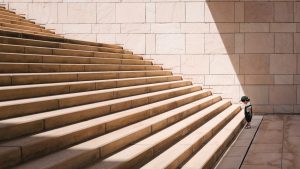 The first step is the biggest
Why do you want to team up with Lake Country Builders for your project? We can't let let the proven quality & craftsmanship and the over 40 years of trusted experience do all the talking. In this initial phase the homeowners will meet with Peter or Patrick to go over their ideas and the plans they have in mind to move forward with their project. This is a great opportunity for the homeowner to learn more about Lake Country Builders, put a face to the name and get a one-on-one idea of who we are and what we offer. It is also the homeowners opportunity to get some answers to their questions and to see how Peter or Patrick think things can be done to accommodate their needs and wants.
After that initial meeting and if homeowners have decided they would like to move forward, this is when the design planning process comes into play. Since this part is so early in the process it may seem like it doesn't need much attention or that much is involved, however, it is actually a rather in-depth process that involves some very important steps to get everyone on the same page and moving forward. There are a lot of "cooks in the kitchen" when a project is getting started and it is essential for all involved to have their proverbial ducks in a row.
Homeowners need to have an idea and a budget to work with.
Designers need to take those thoughts and make them into something visual, functional and meeting the homeowners vision.
Contractors need bids, measurements, permits, knowledge of any restrictions and recognition of the complexity of the project.
These are just snippets of all that is needed in planning for a project. You can learn more about what is needed in the links below:
6 Steps To Planning A Successful Building Project & How to improve project planning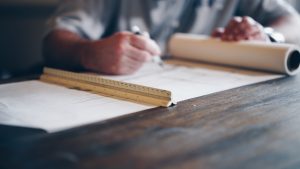 Lets get to work
As I have learned more about this process it has become clear as to why we submit a design planning agreement to the homeowners. Even though the project has not yet started moving forward into production, it is important for the contractor and the homeowners to be in agreement that everyone is on board for this initial phase. It is also important for all involved to know that this phase involves a lot of commitment, time and diligence, primarily from the contractors and the designers which again spotlights the importance of the design planning agreement. Although it may seem a bit daunting to sign any kind of an agreement this early in the process, it is vital for the contractors and designers involved to know that the homeowners are in, they are engaged and that they expect the same from them.