Hiding Cords
Date: April 28, 2021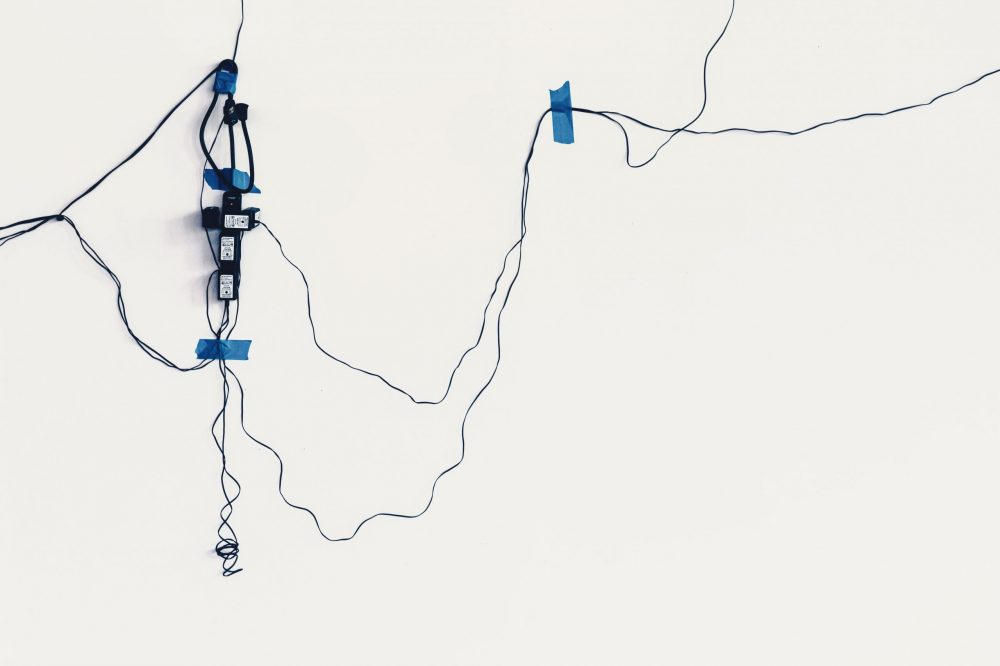 Where do I put all of these cords?!
When visiting a clients house the other day for a design meeting and some as-built measurements, the clients brought up some concerns about some wiring they had installed years ago to connect their receivers and speakers throughout the house. The cables and speakers were no longer connected and the homeowners were questioning what to do with the wiring, whether to reuse it and how the wiring would work in the new space that they are hoping to create with us. 
There are several options to look into when considering the wiring set up you are planning to have for the AV in your house and I'm going to leave the best recommendations to the professional we work with. However, I did have a recent need of my own when it came to the wiring for our TV and speaker system and what to do with the clutter in front of us and how to hide it. As was discussed with the clients we were visiting at the time, there is a way to route the wiring through or in the walls behind the TV but for a couple reasons, I decided this option was not the best for us at our house. So I did some searching and found a couple sites with some handy ideas to help us find the best solution for our situation.
Take a look through these links to see what may work best for you if you are faced with a haywire of cords (pun intended) and no idea of where to hide them:
Here are some other creative ideas:
8 Genius Ways to Hide Every Wire in Your Home
If you'd like to take on the more challenging method of hiding the cords in the wall, take a look at this helpful post to follow a step by step guide and learn about the materials you will need:
How to Hide Cords on a Wall Mounted TV
On a side note:
I also inadvertently found the "chords" to a song called "Hiding" by Florence + The Machine during this search. So for you guitar players out there, here's a link to learn how to play this catchy jam.
Have a great day, be safe and stay healthy!