Let's Chute the Chute
Date: October 30, 2020
Chute'n from the Hip
Are you like me and unwilling to give up on the Halloween spirit this year? Are you still looking forward to dispensing tricks or treats to the Halloween passers by? Are you brainstorming your version of a candy dispensing contraption that keeps all of us happy and healthy during this Covid pandemic? Unfortunately for you, if you are like me, you've procrastinated and you're scrambling to put something together now that we're in crunch time. 

When researching a plan for this gizmo, it was easy to find plenty of ideas out there but to me, the best, easiest and simplest contraption seems to be a "chute" (how'd you guess?). You've probably already caught a glimpse of some of these artfully assembled candy transporters online or maybe even in your neighborhood. To me they are a perfect match for simplicity and affordability when in crunch time. Don't be like me and waste time thinking about how you can make one of these bigger or better or cooler, there's no time for that, think simple.
Don't Chute the Messenger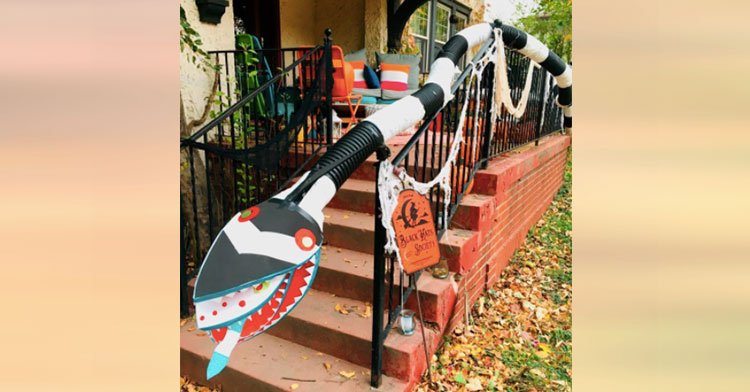 I'm here to help you get the ball rolling on your contraption with some interesting DIY ideas and videos that I have found on my search. Give these videos a look and see if any can work for you, your house and yard set up and your level of craftsmanship. Like I mentioned earlier, the idea should be simple at this point but I won't criticize anyone for getting more elaborate, it will all depend on the time that you can invest and how much money you are willing to spend.
Best wishes to you on your plans this Halloween and I hope all stay healthy and happy this ghoulish season!